aluminum shell furnace type
Aluminum melting furnaces are designed for maximum electrical efficiency using heavy walled, high electrically conductive copper tubing. At AMELT, we manufacture a complete line of world class induction melting furnaces under our own brand name.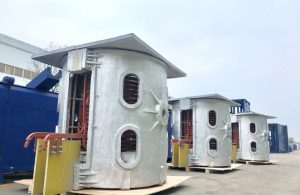 AMELT's Quick Melt line is a collection of smart aluminum melting furnaces that are designed to increase the customer's profitably and improve their markets credibility by minimizing down time.
Designed for melting and holding ferrous and non-ferrous metals, these types of aluminum induction heating systems have a melting capacity of 25 t kg/h to 5 t/h. Power range is from 30kw to 3000kw.
To learn more about our aluminum induction heating systems and how they can benefit your shop, feel free to contact us. Thanks for choosing AMELT!