Shandong Huaxin Electric Furnace Co.,Ltd
Huaxin Culture

Purpose: Science and technology creates value; Integrity casts brand

Fundamental points: Respect, Cooperation, Innovation, Win-Win
Huaxin Furnace is a company founded in 2008 .A wholly-owned limited company by injecting 20 million RMB. Located in Weifang city,Covers area of 60000 m2, is a Top-level professional manufacturer and exporter of Melting Heating & Casting Equipment in Metallurgy and Foundry . Backed by rich experience and resources, we have earned trust from a great many clients both at China and abroad, owning a sound reputation amongst this field. We not only offer the machine but also the solutions and service.
Plants and equipment for the Casting & Foundry industry
Huaxin is a company based in Weifang,China, and has many years of experience in the planning, construction and keys in hand delivery of plants and equipment for Melting  & Casting Equipment in Metallurgy and Foundry . In particular, the company is competent in the manufacture of Melting furnace;Heating Equipment;Transformer; Water Cooling System;Feeding Car,Ladle,Remove Dust Machine;Sand Mixer;Molding Machine;Shot Blasting Machine;Aluminum Ingot Casting Machine;Continuous Casting Machine;Simple Billet Making Machine;Refractory Lining Material;Lining Building machine;Thermometer;Furnace Spare Parts etc.
Strict accordance with marketing management principle of professional training before sales, installation and adjustment when sales, level best service after sales, Huaxin fully comprehensive improve market competitiveness of our customers, develop and make progress along with customers together.
Huaxin always follow the business philosophy of "Science and technology creates value, Integrity casts Brand", willing to service society better with sophisticated products, Huaxin will continue to provide first-class machines and expert-driven solutions of metal melting heating & Casting Equipment throughout the world.
Walk into Shandong Huaxin
Walk into Huaxin, understand us in many ways
Organizational Structure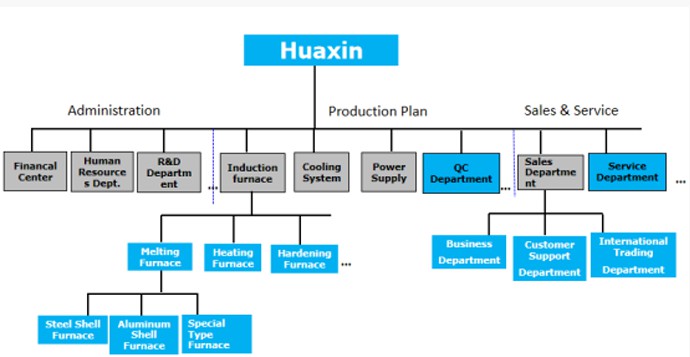 Research and development department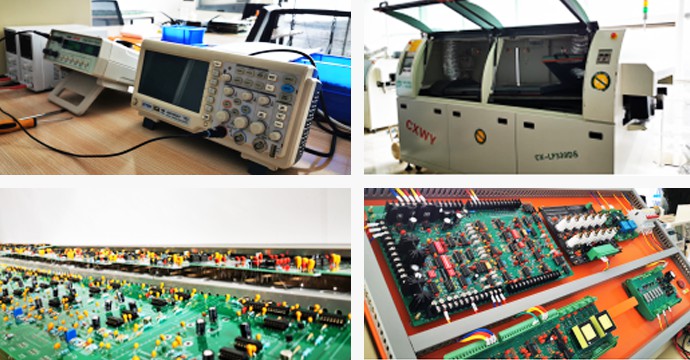 Huaxin Human Resource Allocation

Revenue & Customer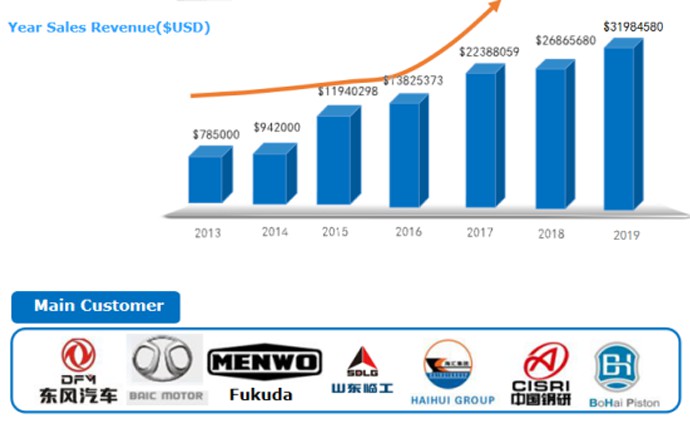 Production Period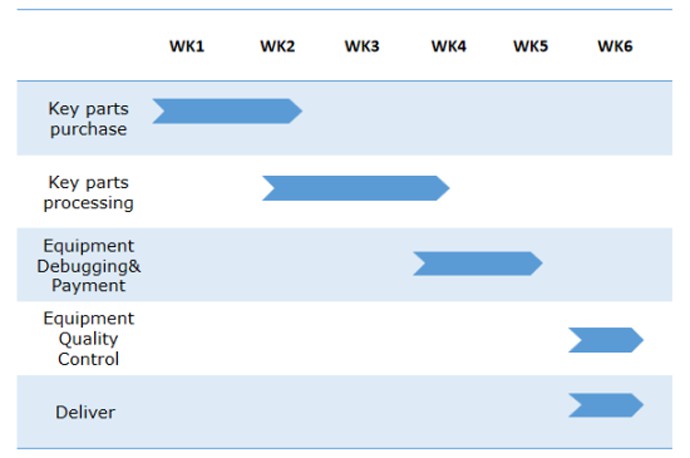 After Sales Service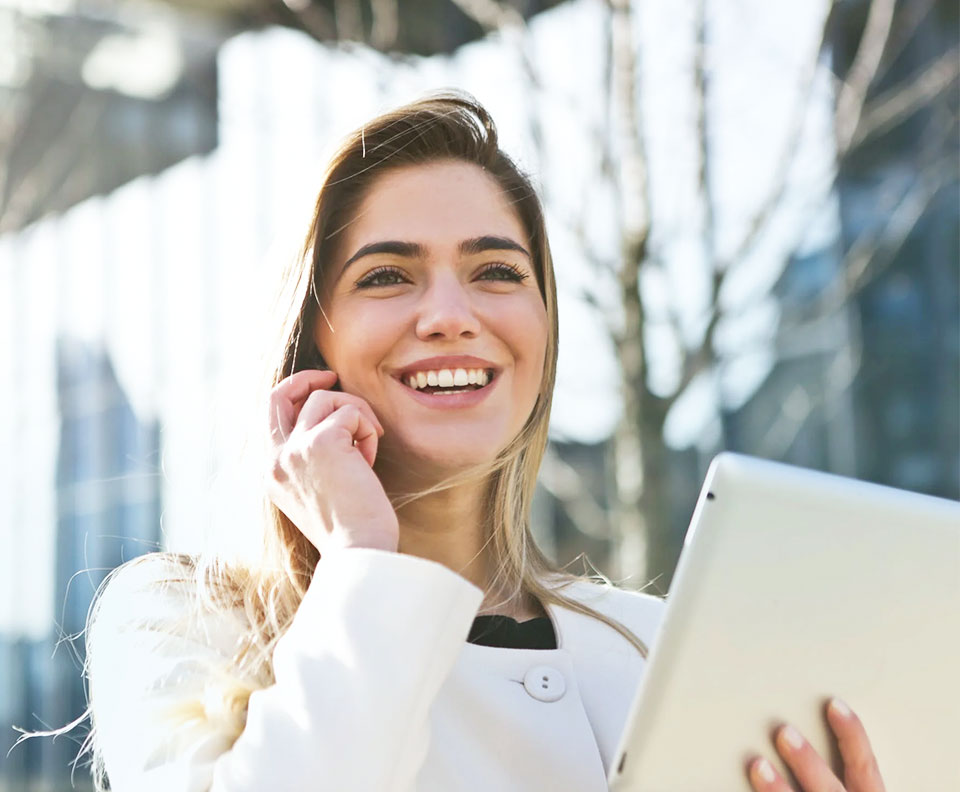 Factory
Here is our factory, here, we produce quality products.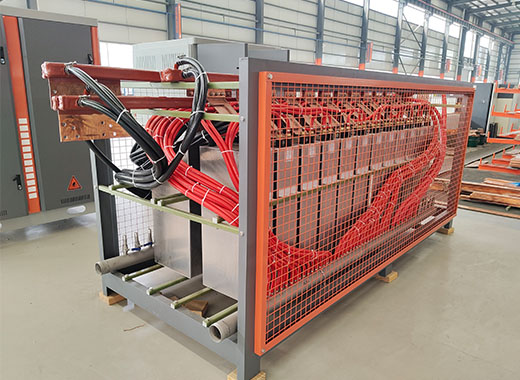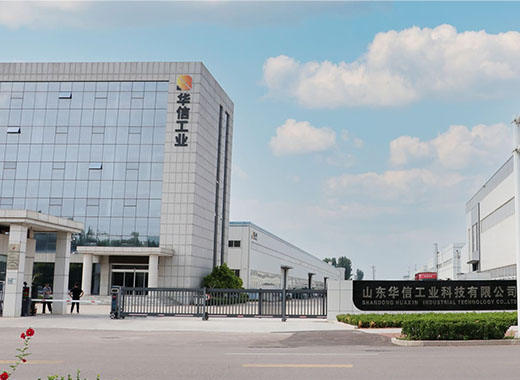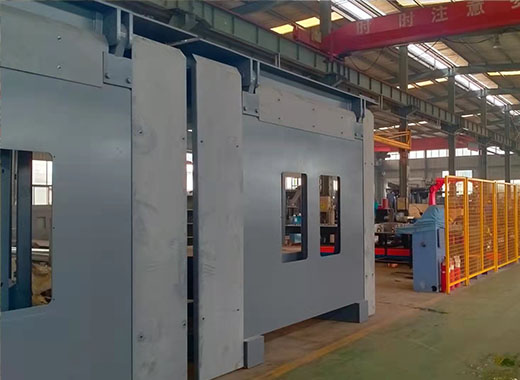 Honor
Over the years, we have achieved the following achievements. In the future, we will work harder and create more brilliance