Main Components
1) Main Part:
The main unit of cooling tower consists of housing, purple copper cooler, exhaust system, spray system, water separator, and collecting annulus.
2) Main Part Shell:
It is made of stainless steel plate, 2mm thick. Its resistance to corrosion is as well as stainless steel. The housing is pieced together without welding after cutting, folding and rinsing by numerical control machine.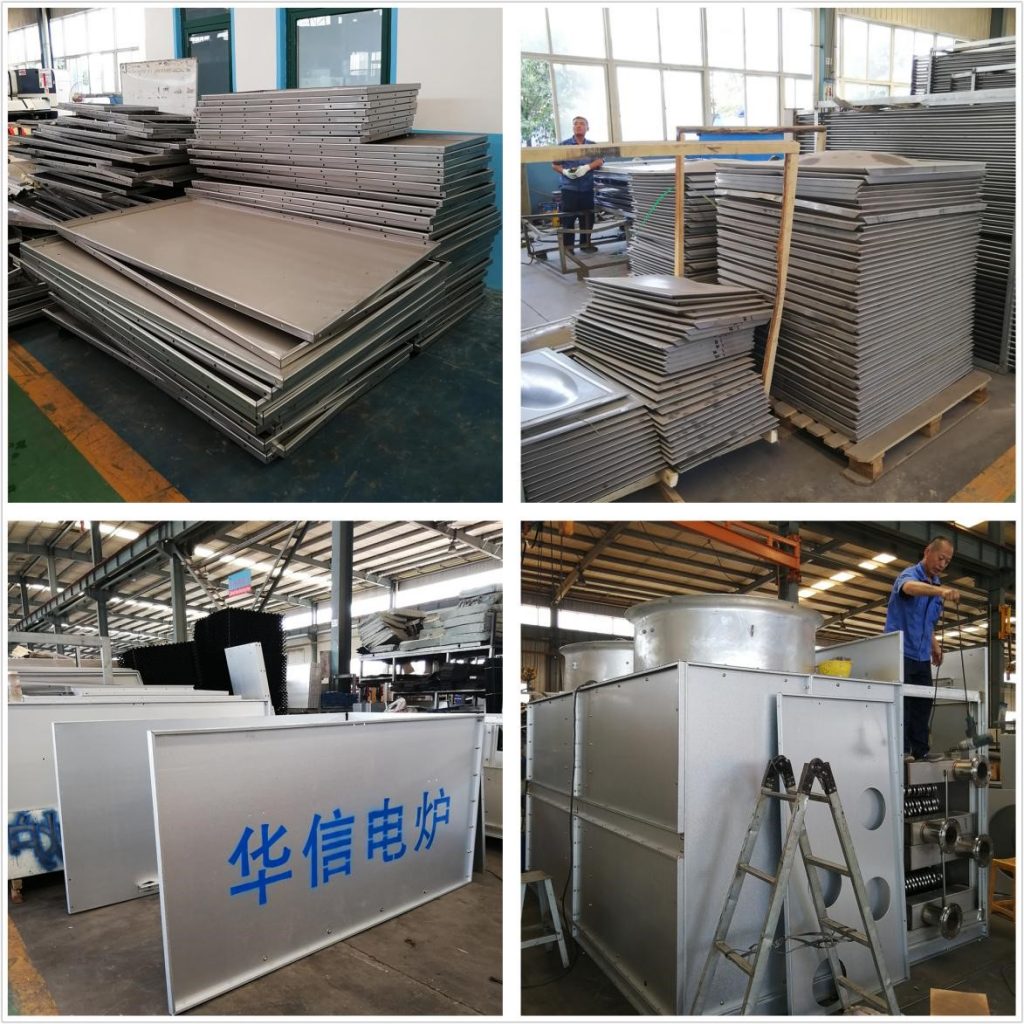 3 ) Cooler
The key part of cooling tower. Its inside connects coolant, and the outside is designed to be cooled by the air cooling and water spraying to meet the cooling demand. In order to ensure the cooling effect, cooler is made of T2 purple copper tubes which are in accordance with international standard, and all tubes are bare purple copper tubes without fins.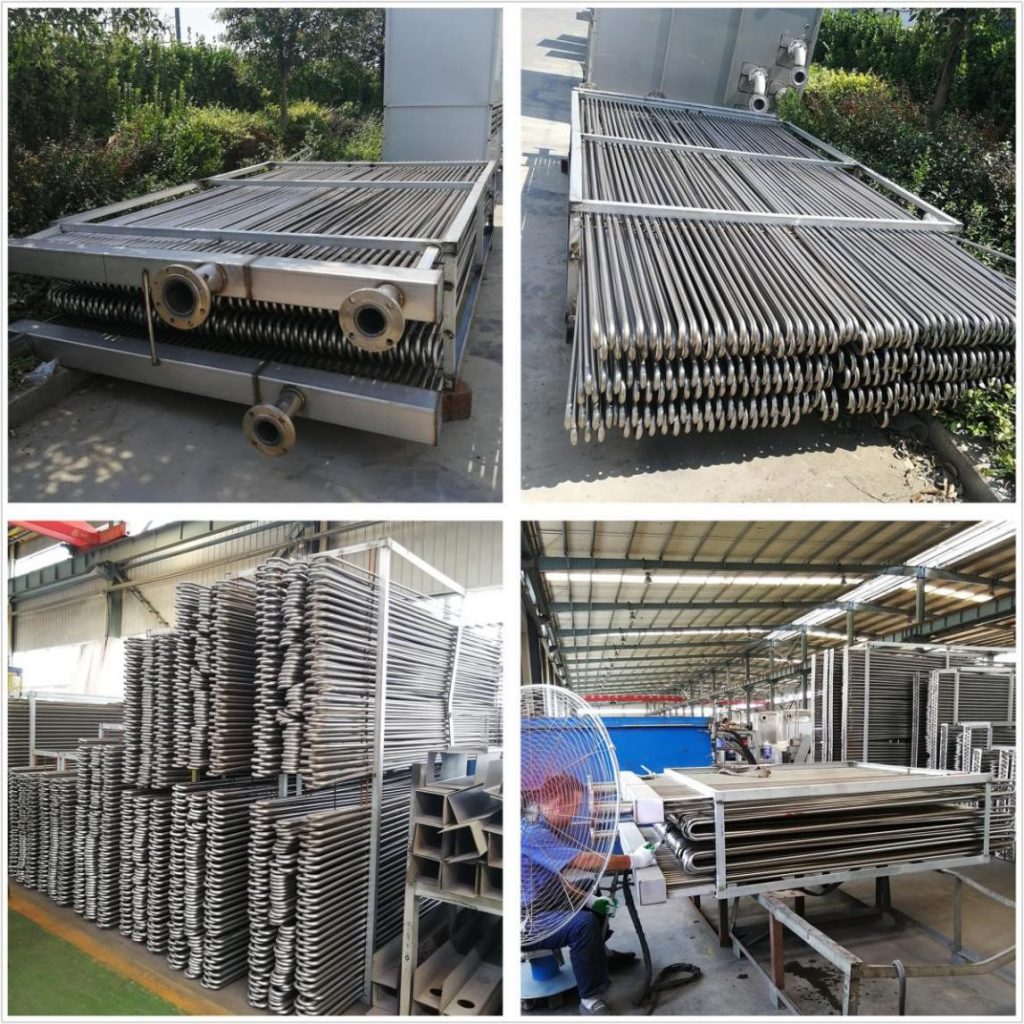 This is our own technique that upgraded according to many years experience. Because aluminum fins are easy to oxidize and corrode, so its useful life is short. Now, we use T2 purple copper tubes which the resistance to corrosion is much better. And the entire outer cooler is made of bare copper tubes, so its corrosion resistance is much stronger.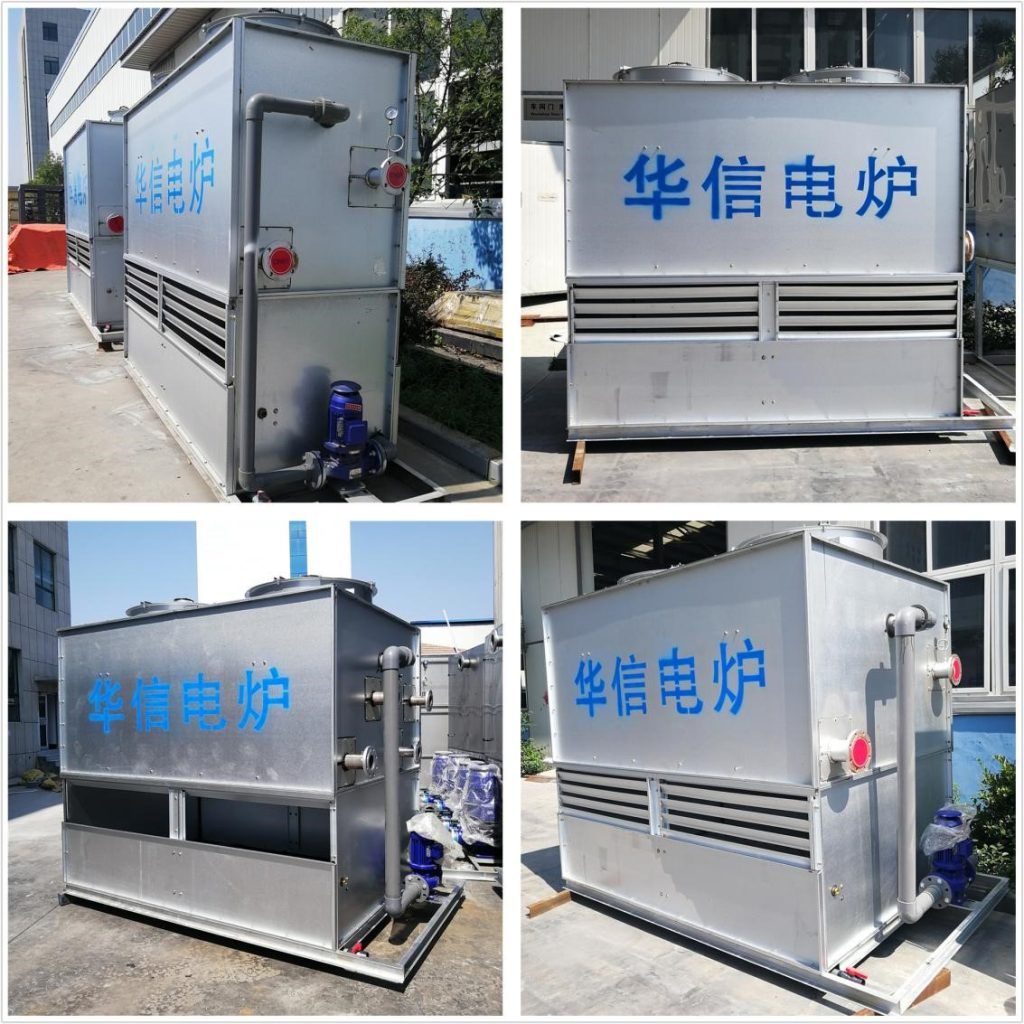 The joint between copper tubes and angle fitting are welded by silver welding rod, so the welding spots become less but the quality is better.
4 ) Fan
This system exhausts saturated hot and moist air from main unit room of cooling tower steadily in the airflow way of getting air in through the air intake under the main unit room and getting air out through the upper fan opening. Exhaust system consists of air grid, fan and shield. The fan uses aluminum case, increasing its useful life.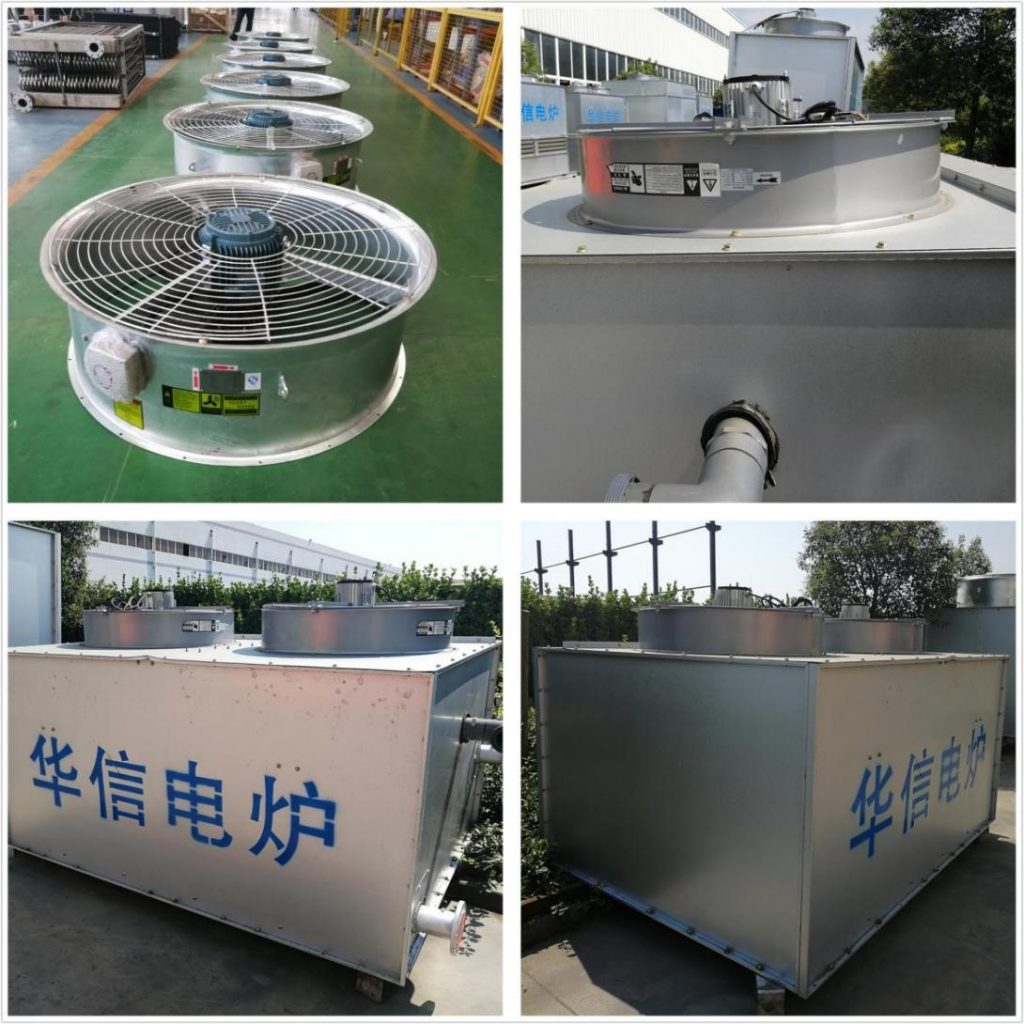 5) Water Separator
The main function of water separator is to reduce the water consumption of outside loop water cooling system in the working process.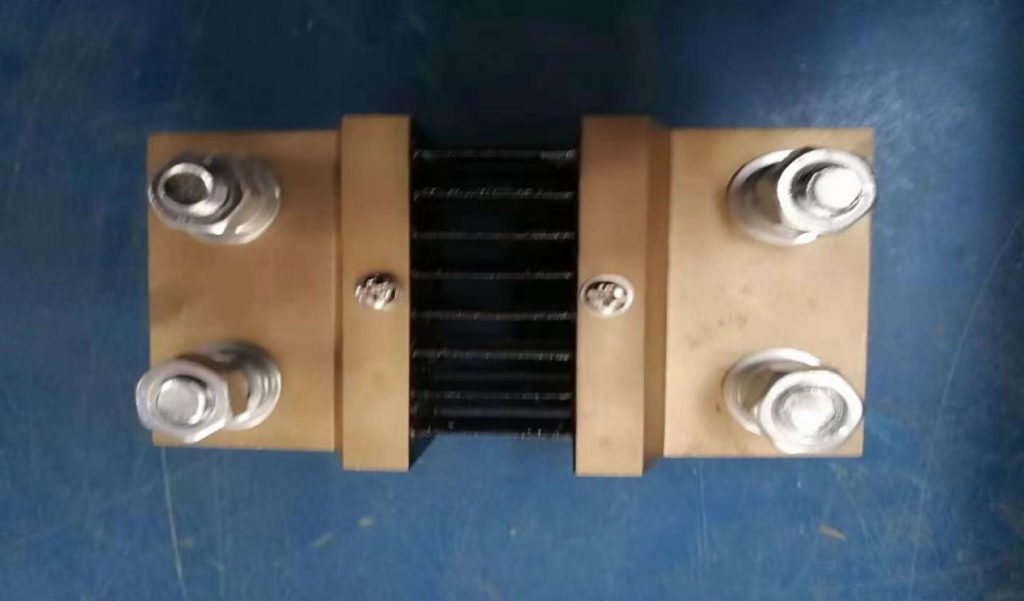 6 ) Auxiliary Machinery
Auxiliary engine, consisting of master pump, stainless steel water tank, electric cabinet, temperature-control system, pressure-control system, etc., mainly performs as control system for cooling tower.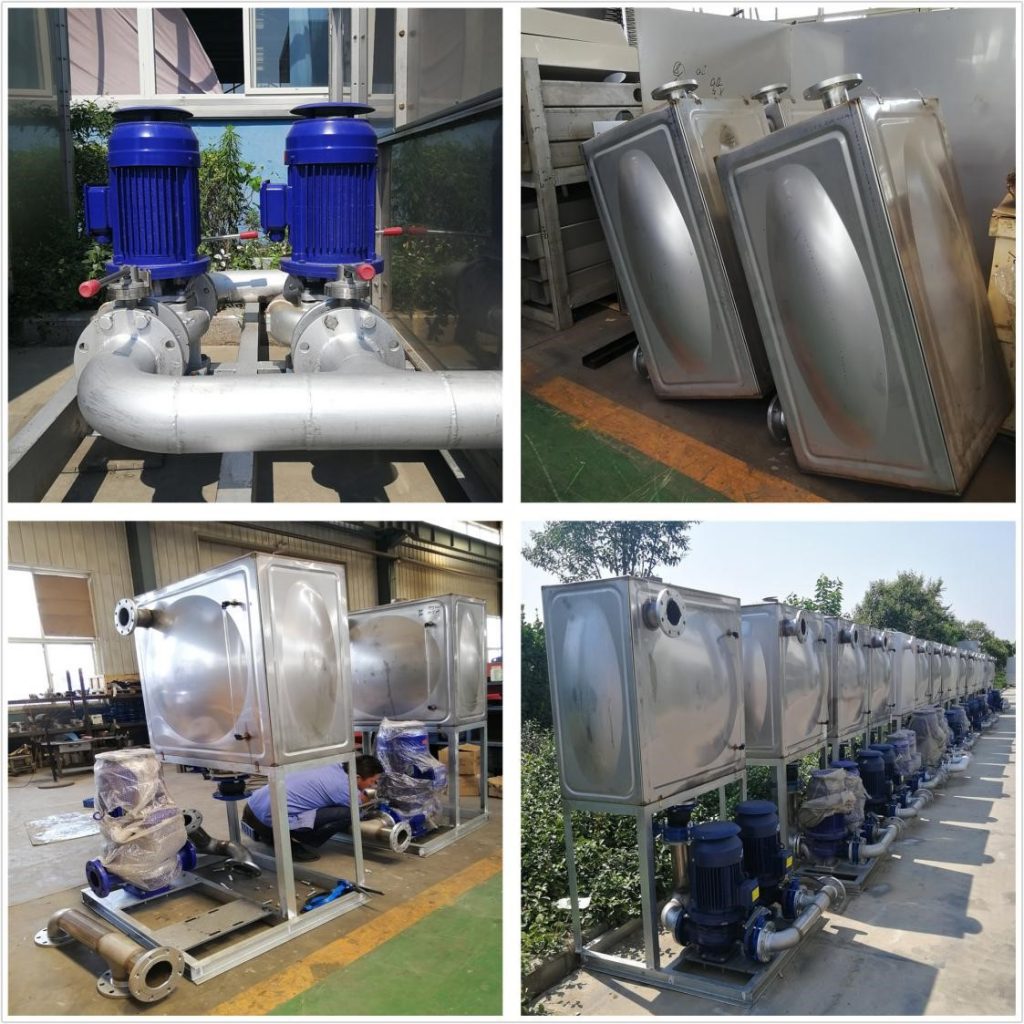 →Standard equipment is a master pump, a spray pump, an auxiliary diesel engine.
→Recycling tank is made of stainless steel sheet and plate 304, and is equipped with liquid level alert system at the inlet. The circulating cooling medium is enclosed while there's still light deterioration. The liquid level indicator detects and alarm automatically so as to supplement the aqua pure for the internal recycling system.