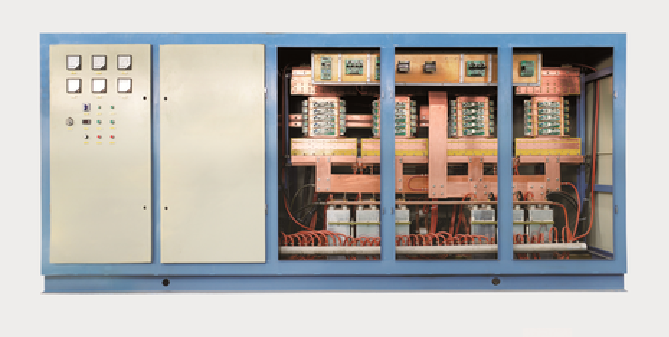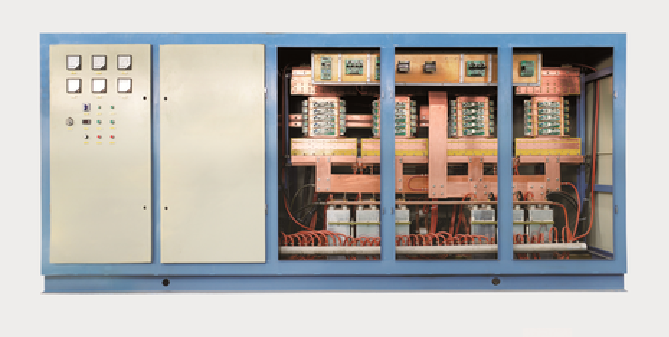 IGBT series resonant medium frequency power supply
Shandong Huaxin electric furnace specializes in the production: GW series intermediate frequency melting furnace, HQ type precision casting special furnace, GWL series intermediate frequency aluminum melting furnace, GWT series intermediate frequency copper melting furnace, vacuum furnace and other intermediate frequency melting furnace series; KGCX, IGBT, KGPS series and other intermediate frequency Power supply; fully enclosed cooling tower, pulse bag filter and other intermediate frequency furnace supporting equipment, which are widely used in casting, forging, heat treatment, mechanical thermal processing, powder metallurgy and other fields.
IGBT MAIN ADVANTAGE
1.Adopting IGBT modules imported from Germany-component low loss
2.Line protection comprehensive. Wrong operation will not cause ham to the equipment
3.Regardless of no load or full load,can be start smoothly
4.Adopting PLC inteligent control system-perfect self-protection function
5.Through the technical aspects of design,hamonic pollution up to national standards.
6.Design principle for saving energy and reducing consumption–Energy saving more than 30%
IGBT TECHNOLOGYINTRODUCTION
IGBT is a new energy-saving MF power supply which uses IGBT madules as the main inverterLarge-capacity and
solid-state lGBTcomponents;High-voltage lange-capacity electric capacitors and highpurity large-section furnace induction coils build tandem inverter load resonant circuit system.PCL intelligent and digital lager scale integrated circuits build master contrel systemdrive system and inverter starting system.The whale equipment is with low energy consumption and high working stability